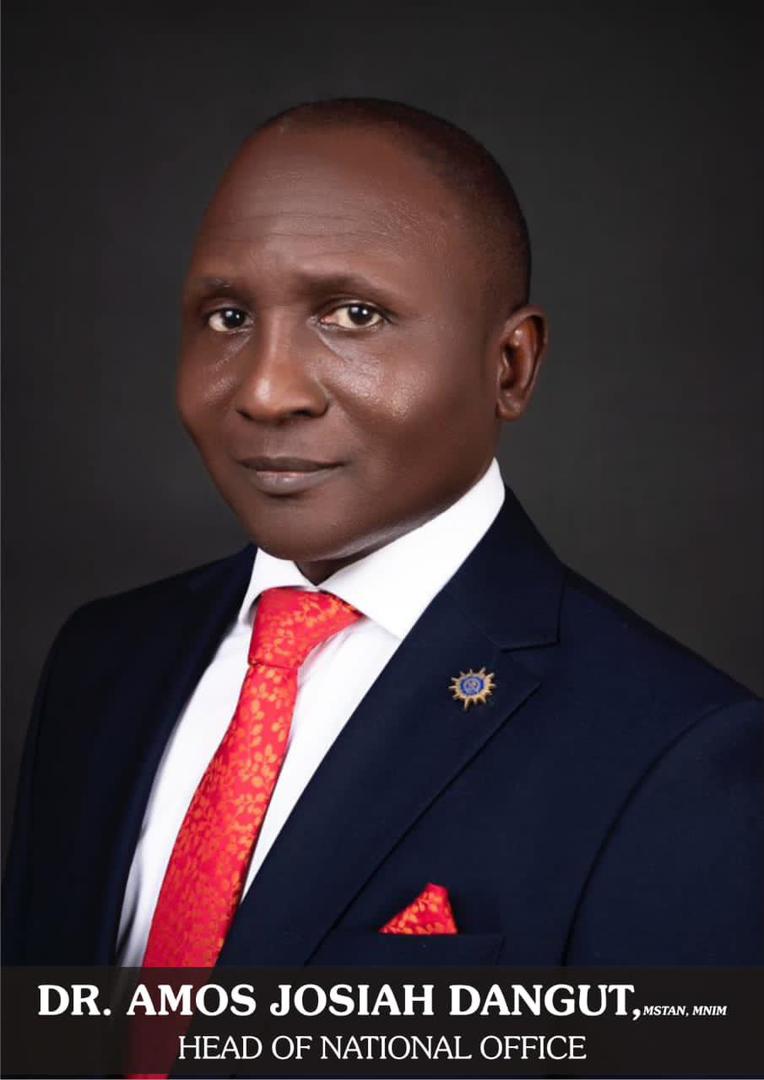 Dr. Amos Josiah Dangut was born on October 2, 1967, in Mbar District of Bokkos Local Government Area, Plateau State. He attended Government Secondary School, Riyom (1981 to 1983) and Government Science School, Kuru (1983 to 1986), where he obtained his WASC/SC in 1986), both in Plateau State; from there he proceeded to the University of Agriculture, Makurdi, Benue State, where he bagged the award of Bachelor of Agriculture in Animal Production in 1991. 
Having bagged a Bachelor's Degree, as a man whose thirst for learning can never be quenched, he proceeded further to undertake some studies leading to the awards of Master of Science in Animal Science in April 1994 from the famous University of Ibadan; Doctor of Philosophy (Animal Science, 2017), from Abubakar Tafawa Balewa University, Bauchi and finally, Master of Education (Administration and Planning) in 2020 from the National Open University of Nigeria.  
He showed a glimpse of what he is made of, at the earlier stage of his career, during his National Youth Service Corps (NYSC) programme in 1991/1992, through innovative teaching and empowering farmers improve their productivity, he was conferred with the prestigious Award for Meritorious Service by both the Ondo State Government and Akoko South-West Local Government.  
His formal professional career started in 1994 when he took up an employment offer to work with St. Louis College, Jos. Subsequently, he joined the services of the West African Examinations Council (WAEC) in 1998, as an Assistant Registrar (AR) II. He rose through the ranks to become a Deputy Registrar in April 2018. He won the Nigeria Examinations Committee's (NEC) commendation for transparent conduct of examination between 2000 and 2006. 
He served as an Assistant Registrar/Subject Officer, Test Development Division, WAEC, Lagos (July, 1998 - January, 2005); Senior Assistant Registrar/Head of Examinations Security and Deputy to the Branch Controller, Uyo Branch Office (January, 2005 – January, 2008); Senior Assistant Registrar/Head of Examinations Security and Deputy to the Branch Controller, Bauchi Branch Office (January, 2008 – December, 2011); Senior Assistant Registrar/Branch Controller, Yola Branch office (December, 2011 – January, 2019); Deputy Registrar/Controller, Post Examinations Department (January, 2019 – October, 2020); Deputy Registrar/Zonal Coordinator, Ikeja Zonal Office. 
For the past twenty-five years, he has leveraged Information and Communications Technology to innovatively improve processes in Test Development, Test Administration and Post Test Activities. 
Dr. Dangut is an astute scholar with various educational publications in both international and national journals. He has also presented numerous keynotes and other papers at international and national conferences/fora. He loves swimming, tennis, and farming. He is an active member of the Science Teachers Association of Nigeria (STAN) and the Nigeria Institute of Management (NIM). 
Until his appointment as the Head of the Nigeria National Office of WAEC, Dr. Dangut was the Deputy Registrar/HNO's Office. He is married and has children.